Senior Business Development Manager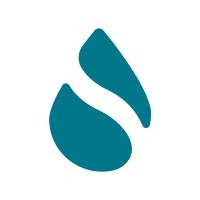 Sanguina
Job Functions:
Product, Sales & Business Development
Employment Types:
Full-time
Senior Business Development Manager - Peachtree Corners, GA (Full-time, Remote-Based)
The future of healthcare is in your hands, literally. At Sanguina, we develop and market at-home health and wellness testing platforms to help people own their own health.
We're committed to empowering people to act on their health through accessible science and technology. Our team is diverse, social, creative, passionate, and analytical. Much of our team is remote with flexible schedules, so excellent communication skills and being the right fit is paramount for every individual on the team.
Job Description
As the Senior Business Development Manager, you will identify potential clients; evaluate new partnership opportunities; negotiate and execute business to business agreements and contracts; and maintain existing business to business relationships. You will maintain a deep understanding of each Sanguina product, future products in our pipeline, and the growth goals of the company to appropriately cultivate and communicate with existing and prospective clients and partners. The Senior Business Development Manager will routinely collaborate with leadership, marketing, and Research & Development (R&D) departments to ensure the structure and implementation of each relationship is synergistic with Sanguina's vision and mission. You will work with marketing and R&D departments to create timelines for product/service delivery and maintain strong communication with clients. This role is anticipated to drive meaningful revenue and growth and we expect an exciting but realistic pipeline of opportunities. We're looking for someone with existing connections in the health and wellness, pharmaceutical, and/or chronic disease treatment/therapy/management industries. The successful applicant will possess the creativity needed to create new partnerships and will share our passion for building a world class organization. Join us as a disruptor in the digital and home-based healthcare space!
The Senior Business Development Manager will join the leadership team at Sanguina to build our client base and will report directly to the CEO of the company.
What will you do?
Evaluate inbound and outbound partnership requests for compatibility with company stage, capabilities, timeline, and value
Gain a deep understanding of existing and future products and the drivers of company value to develop a similarly deep understanding of stage-appropriate client characteristics
Maintain a strong understanding of company products or services as well as business position and competition to keep business competitive
Manage B2B partner relationships to drive growth and success
Work with potential clients to understand and evaluate partnership opportunities
Collaborate with marketing, creative, and R&D teams to ensure client requirements can be met and are aligned with Sanguina's capabilities, mission, and vision
Research and maintain a strong awareness of the latest events and trends in industries and market segments related to Sanguina's core business
Identify and develop new market opportunities to increase existing, and launch new revenue streams
Who are you?
Experienced business development leader in the health/pharmaceutical/wellness industries
Inventive, creative, self-starter who can help our company create an efficient and effective business development structure and develop how Sanguina products are positioned in partnerships
Excellent communicator with an entrepreneurial mindset
Highly adaptable professional who is comfortable learning and working in a fast-paced, rapidly changing environment
Fearless leader who can identify, chase, and develop opportunities
Collaborative and entrepreneurial team member who is comfortable both in team-based and individual work environments
What do you have?
Bachelor's degree (preferred)
5 years (required) or 8+ years (preferred) of experience in business development with existing familiarity & network in the healthcare, insurance, pharmaceutical and/or wellness industries
Experience with startups, and health tech venture-capital funded companies is highly desired
Willingness to travel up to 20%
Experience with MS Office products
Knowledge of various company communication platforms
What do we offer?
Remote Workforce and Schedule Flexibility (hybrid options for local candidates)
Generous Paid Time Off
Health Coverage (Medical, Dental, Vision) at NO cost for Employee Only Coverage & a percentage paid for Dependent Coverage for all Full-time team members
Employer Paid: Basic Life, Short- and Long-Term Disability
401(K) Plan (immediate vesting with up to a 4% Company Match)
Company Equity
Laptop, Mobile Phone, Home Office Allowance
Base pay + commission/bonus structure; base pay will be commensurate with experience.
Email Cover Letter and Resume to: jobs@sanguina.com
COVID-19 Guidance: As a healthcare technology company, Sanguina requires all employees who will have in-person interaction with other employees, clients, customers, patients and/or other entities in person and on behalf of the company to be vaccinated against COVID-19. Sanguina will comply with applicable laws regarding reasonable accommodations for individuals submitting an exemption request for a sincerely held religious belief, disability or medical condition.
It's the policy of Sanguina not to discriminate against any employee or applicant because of race, color, religion, sex, sexual orientation, gender identity, national origin, age, marital status, genetic information, or disability.