Senior Data Engineer for AWS Operations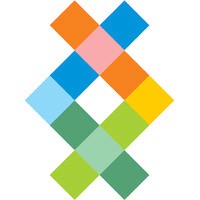 Sequencing.com
Job Functions:
Software Engineering, Other Engineering
Employment Types:
Part-time, Contractor
Company Overview
Sequencing.com is the world's largest DNA App Store. Our platform's unique universal compatibility enables more than 100 DNA analysis apps and reports in our marketplace to analyze DNA data from any test (23andMe, AncestryDNA, whole genome sequencing) and provide useful information on health, wellness, nutrition, fitness, and genealogy.
Our user base is rapidly expanding and the personal genomics market is experiencing unprecedented growth. We're venture-backed and scaling rapidly to meet consumer demand.
Sequencing.com is focused on changing lives and changing the world. Our service helps people understand and use the valuable information in their DNA so they can live healthier, happier, and longer lives.
Job Description
We are seeking a Senior Data Engineer for our Cloud Operations. The right candidate is someone who has deep experience building a variety of AWS solutions for and is passionate about working with the latest AWS serverless technologies to drive the business forward.
The candidate is an expert at implementing and optimizing AWS Aurora, Athena and Glue solutions to rapidly process large datasets for a consumer application and also has significant experience developing Redshift and serverless solutions in AWS.
Responsibilities
Expert with all the following AWS technologies: AWS Aurora, Athena, Glue, S3, AWS Serverless (Lambda, SQS, SNS, API Gateway)
Significant experience developing serverless solutions in AWS
Significant experience with RedShift and data warehouses
Expert in ETL processes, AWS Glue.
Expert with Python 3
Proficient with data analysis tool Pandas
Troubleshooting systems and deployments
Great understanding of Agile project delivery
Great verbal and written communication skills
Possess a natural curiosity and excitement for learning new technology
Type of position
Contract or part time with possibility of transitioning into full time
Location
Fully remote
Application steps
Apply via LinkedIn: https://www.linkedin.com/jobs/view/2964135351/
Submit the applicant survey (the link to the survey is provided when applying through LinkedIn - it should take ~2 minutes to complete).
Applications are reviewed once the applicant survey is submitted. Applications without the survey will not be reviewed.